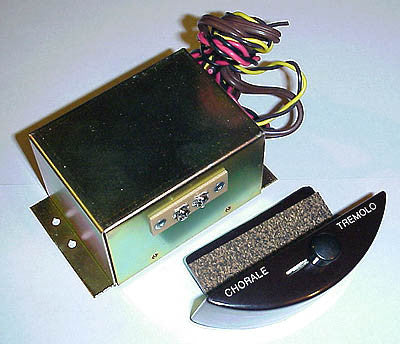 122 kit (standard old style) for Hammond Organ
---
New 122 Connector kit ( Made in the USA! )
This is a brand new 122 connector kit that features the
"vintage" 1/2 moon style switch. This kit will connect your single channel Hammond Organ at the "GG" terminals such as Hammond Organ models:

A-105,CV,C2,C3,RT,2,3,D-100, BC, BCV, BV, B2, B3 etc. to Leslie models: 31H type II, 21H, 21E, 22H, 22R, 122, 122R, 122RV, 142, 222, 222RV, 242, 122A etc.
* When using 5 pin socket at the Organ, a B+ tube adapter will be needed! 
We have sold hundreds of these kits over the years.


Comes with installation instructions!
---
Share this Product
---
More from this collection